Interlegal lawyers protected the shipowner's interests due to seizure of the original vessel documents at the Ilyichevsk Commercial Sea Port
20 января : en 1
13 января : ru 3
20 февраля : ru 2
всего: 24
23.06.15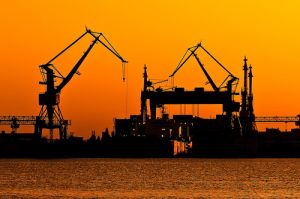 In early June 2015 m/v "ULUS SKY" arrived to the Ilyichevsk Commercial Sea Port for loading the cargo of soy beans. After loading completion, the investigation group of the General Prosecutor's Office of Ukraine visited the vessel for the purpose of search and seizure of original vessel documents.
Procedural actions were based on the Ruling of Pecherskiy District Court of Kiev grounded, in turn, by the necessity of checking the information about possible vessel bunkering in the Strait of Kerch.
After seizure of all the original documents, the vessel in fact was detained in the port water area, although decisions were announced neither on the vessel detention by port authorities nor on the vessel arrest.
At the shipowner's request, Interlegal lawyers promptly analyzed the present situation, found the reasons for absence of legal grounds for vessel detention and secured necessary decisions of authorized officers.
On 19.06.2015, having received the documents back, the vessel left the Ilyichevsk Commercial Sea Port and sailed to the destination port where the Contract parties will assess quality of goods and sustained losses. Sergey Kalitenko, the senior lawyer, and Sergey Sushko, the lawyer, worked upon the case under general supervision of Artem Skorobogatov, the associated partner.
Interlegal strongly recommends that traders and exporters loading cargo on board of sea-going vessels at the Ukrainian ports should pay high attention on call history of such vessels while charterers and shipowners should promptly apply to experts in order to protect their interests in case of similar events.