Interlegal settled the dispute arisen from loss of coal during transportation along the Danube
3 октября 2019 г.: ru 1 en 1
2 мая 2019 г.: ru 2
26 ноября 2019 г.: en 1
всего: 14
24.01.15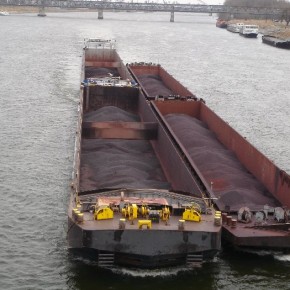 The barge RBC-71806 which convoyed s/t LJIG and carried 1.588,080 tons of coal in total amount of 194.539,00 USD sank on the 3rd of December 2014 at the 1061th km of the Danube.
The Consignee, AVTOMAN LTD, made a claim against the Owner of s/t LJIG upon compensation of sustained damages. Meantime the Owner, with reference to bad weather, denied to recognize its responsibility for cargo loss.
Experts from Interlegal, acting on behalf of the Consignee, obtained the Bulgarian Court Decision on the arrest of s/t LJIG at the port of Ruse, Bulgaria, submitted the claim and held negotiations with the Owners of s/t LJIG.
As the result of negotiations, the Owners of s/t LJIG agreed to settle amicably the dispute and paid compensation to AVTOMAN LTD for lost cargo.
Alexey Remeslo and Dmitri Zagorodnyuk, the senior lawyers, worked upon the case.